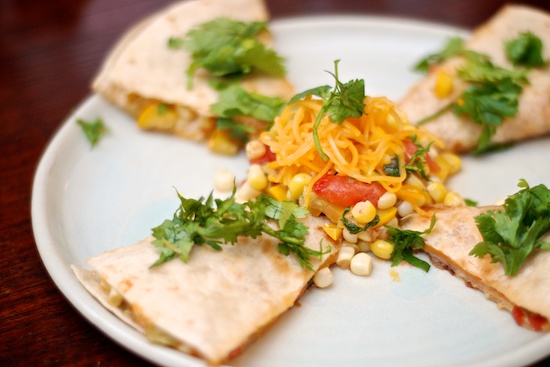 Guest Blog Post (by Kathleen,one of my best friends from MIT)
Title: A Weekend in Shelter Island OR an Insider's Guide to a StylishCuisine Dinner Party
I just finished a rather last-minute, hastily-arranged visit to my friend, Diane's house on Shelter Island. After surviving 6 ferry-rides, 3 dead deer on the side of the road, and 2 kamikaze turtles, I am happy to say I can successfully file this trip report. For those of you who have never experienced an actual StylishCuisine dinner party, please allow me to enlighten you. Diane, our StylishCuisine hostess, loves nothing more than to "whip up" heaven-sent, mouth-watering, gourmet meals for anyone who crosses her doorstep. Ask Aunt Sylvia, who has the good fortune of being able to stay with them for the whole month of August! She says it is like dining in NYC's best restaurants every single night! As you will soon see, that comes at a cost….
First, let me tell you that I was served an assortment of StylishCuisine favorites and some test recipes – I think I gained 10 pounds in 48 hours. Because I was there on a weekend, she had a house full of guests, so the dinner meal had to feed 7 adults and 7 kids. At least that is what the official Friday night count was – you never know where guests may be staying or when they will be showing up in Shelter Island. I have been known to pitch a tent there before. Anyway, Diane first got inspired at approximately 6pm. Mind you, most people are sitting down to their repast AT 6pm, but in StylishCuisine-land, you are just getting started. What makes this lifestyle at all possible is that the local grocery store, fish market and local produce stand are all 3 minutes from the house. No advanced planning required. We could all have our own cooking blogs with that set-up. After a whirlwind trip to the store, with all of our ingredients (or some facsimile thereof – after all it is an island and the market may not stock Ancho chili powder) we arrived home and swept everything into the 6-foot by 8-foot kitchen (I may be being generous), unloaded our bounty and started the prep work.
There were instantly 5 adults lined up asking what they could help with -of course they were – they were all starving. Diane put us all instantly to work, chopping, slicing, dicing, snipping and making chicken nuggets and tortellini for the kids (yes, everything you have read here about the boys is true.) After some number of hours (not kidding) and bottles of wine (which adds to creativity, though not necessarily efficiency), Diane presented a new quesadilla appetizer from her sister, Lauren which was to die for and every single one of them was inhaled (did I mention how everyone is starving at this point?) I think the picture may be of the first attempt, which was a little burnt so may not do the recipe justice, but let me assure you that after the picture was taken, we vultures pounced on it and it every last corn kernel was gone. That is because those of us in the know were keenly aware that the homemade dough for the bread that was to be served with THE MEAL was still on the deck rising. Down to the basement for another bottle of wine.
Time stands still on Shelter Island, so though there was much activity in the kitchen and at the grill, once all the ingredients were either harvested from the herb garden, chopped, diced and mixed into bowls of numerous sizes and shapes, or applied heat to on the grill we were actually ready to sit down to a 5-star restaurant meal. Diane presented a new pork chop recipe smothered in a decadent mixture of fresh herbs, the Corn and Black Bean salad with Basil-Lime Vinaigrette, new potatoes with fresh rosemary (boiled first and THEN roasted which made them melt in your mouth but also heated the kitchen to 105 degrees, which didn't really matter because the oven was on anyway for the bread), and of course, fresh-baked home-made bread warm from the oven. All served by candlelight on a deck overlooking the water and under the stars with, surprisingly, no bugs. Does life get any better than that? Did I mention it was midnight? Not really, but it was assuredly 10pm, which is fashionably on time for a StylishCuisine dinner party.
Then, guests Paul and Jen brought out dessert, which was a Peach Cream Pie they had picked up on their way out from the city at Briermere Farms. For those familiar with it, I don't have to tell you that this pie was one of the best pies I have ever experienced, and I don't even like my fruit cooked. The reason I even bring it up here is that this pie was so good that I went online to see if I could find the recipe or some semblance thereof and guess what popped up? Someone had cut and pasted Carole's Whipped Cream Pie from this very blog.
Now let me tell you what makes StylishCuisine even possible. That would be Diane's husband Charles, chief photographer and bottle-washer. He had the prescience to load the dishwasher with the prep-work dishes so that by the time we were through with dinner (did I mention it was midnight?) it was ready to be unloaded and run again, with yet another load of dishes neatly stacked and patiently waiting in the on-deck circle for the morning. What a true angel.
Needless to say, the next morning most everyone slept in. Diane went off to work her CSA hours (I pretended to help but I couldn't sell purslane with a straight face so I came home). We were all planning our day. My plan included a bike ride around the island with my boys. Diane and Alexander said they would love to join us, but first she wanted to "whip up" a blueberry crumb cake for the next morning. Well, I've heard that song before, so thanks to the convenience of cellphones, off my boys and I went, instructing her to meet us when she was done. Some hours later, they met us at the ferry and we had a delightful mini-day trip into Greenport. Diane being Diane, she is always thinking about the next meal – especially when we passed the farm stand. I was heartened to hear her musing over a "simple" dinner of fish tacos (test kitchen recipe), salad greens from the CSA take that morning and an insalate caprese dish. What could go wrong?
Come dinner hour this time, I stayed back to lifeguard the kids while Diane did her mad dash to the fish market, etc. (and by "etc." I mean the liquor store since the prior evening's festivities had depleted the wine cellar (and by "wine cellar" I mean basement fridge) of white wine). After leisurely showers (after all, it was going to be a simple meal…) 5 adults once again lined up for their assignments. Somehow, with the help of 3 sous chefs, one fry-cook and yet a separate grill cook for the hot dogs for the kids, we managed to elongate the preparation process so much so that poor Aunt Sylvia had to go to bed before the table was even set. I hope she at least secreted a hot dog with her when she quietly snuck off to her room. There are disadvantages to living under the same roof as a 5-star restaurant test kitchen.
It was another perfect evening under the stars and the fish tacos were so good that the green salad wasn't even touched. Before sitting down, Diane had fired up the ice cream maker so that we would have her favorite Pomegranate and Mint Sorbet for dinner. Well, given that it was truly nearing midnight and the kitchen was once again 105 degrees from all the frying, needless to say the sorbet was little more than slightly frozen sugar water. But the flavor was so delicious it hardly mattered. However Diane had admittedly got a little heavy-handed with the chocolate chips which, after being "frozen" in the ice cream maker for nearly an hour, tasted like little more than chalk. But what a StylishCuisine dinner party lacks in organization, it more than makes up for in fun, so the evening ended with good stories (mostly about previous StylishCuisine dinner parties before there was a StylishCuisine.com), good cheer and dinner guests spitting out chocolate chips like watermelon seeds. Typical.

Farmer's Market Quesadillas
Recipe from Fine Cooking

5 Tbs. vegetable oil
1 cup small-diced fresh, mild chiles, such as Anaheim or poblano (from about 2 large chiles)
1-1/2 cups small-diced summer squash (from about 2 small zucchini, yellow squash, or yellow crookneck)
Kosher salt and freshly ground black pepper
1 cup fresh corn kernels (from 2 medium ears)
1/8 tsp. chipotle chile powder
1 cup diced tomato (from 2 small tomatoes)
1/4 cup chopped fresh cilantro
1 Tbs. fresh lime juice
Four 9-inch flour tortillas
2 cups grated sharp cheddar (8 oz.)
Sour cream for serving (optional)

Heat the oven to 200°F. Fit a cooling rack over a baking sheet and put in the oven.

Heat 1 Tbs. of the oil in a 12-inch skillet over medium-high heat until hot. Add the chiles and cook, stirring, until soft, 3 to 4 minutes. Add the squash, season with salt and pepper, and cook, stirring, until the squash softens and starts to brown, 3 to 4 minutes. Stir in the corn and chipotle powder and cook 2 minutes more. Spoon into a bowl, let cool for a few minutes, and then fold in the tomato, cilantro, and lime juice. Season to taste with salt and pepper. Set aside 3/4 cup of the mixture.

Lay several layers of paper towel on a work surface. Wipe out the skillet, put it over medium-high heat, and add 1 Tbs. of the oil. When it's hot, put one tortilla in the pan. Quickly distribute 1/2 cup of the cheese evenly over the tortilla and about a quarter of the remaining vegetable mixture over half the tortilla. When the underside of the tortilla is browned, use tongs to fold the cheese-only side over the vegetable side. Place the quesadilla on the paper towels, blot for a few seconds, and then move it to the rack in the oven to keep warm while you repeat with the remaining oil and tortillas. Cut the quesadillas into wedges and serve immediately with the reserved vegetable mixture and sour cream.


Yield: 4 quesadillas

Print This Recipe