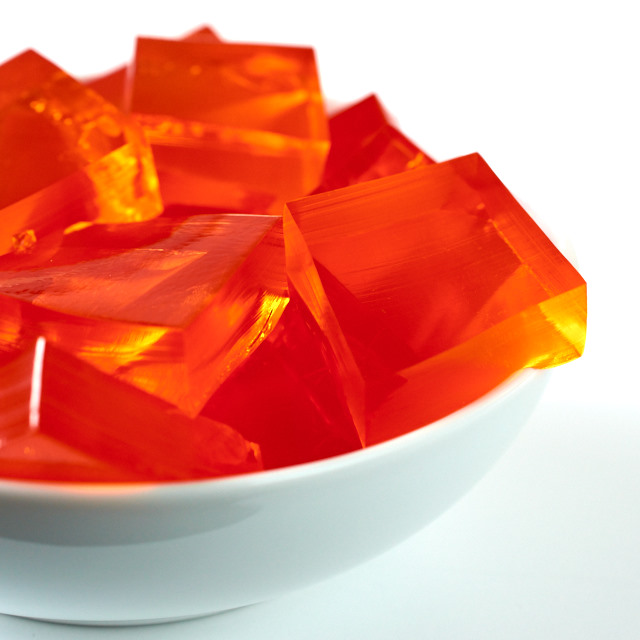 In college there was a small group of us who would bring vodka jello to parties. We did it for years, post-college too. My parents grew to like it, and they would serve red and green vodka jello at their annual Christmas party. I have lots and lots of vodka jello stories from giving it to strangers in airports and on the street, to having a friend's wedding cake make out of it. Just the thought of vodka jello brings back floods of wonderful memories from college.
I have been making these Knox Blox for the boys for a while now, sans vodka, of course. They really love them. The four of them can devour a 13×9 pan in a single sitting. Recently they started to ask for layers of multiple colors in a single block. I think that's a great project for them to try.
This recipe calls for four cups of liquid. If you're making regular Knox Blox, use four cups of boiling water. If you want to make vodka jello cubes instead, and I highly recommend trying this and bringing them to your next party, use two cups of boiling water and two cups of vodka. Don't boil the vodka.
One little bit of science: these Knox Blox are a colloid. A colloid occurs when you have tiny particles (not visible to the naked eye) that are evenly distributed throughout a liquid. They're not dissolved in the liquid, but evenly distributed, and they won't ever sink to the bottom or float to the top. A couple of additional examples of colloids are mayonnaise, shaving cream, whipped cream and hair gel. Milk is surprisingly also a colloid, but a thin one, with tiny particles of fat distributed throughout the liquid. That's your science tidbit for the day.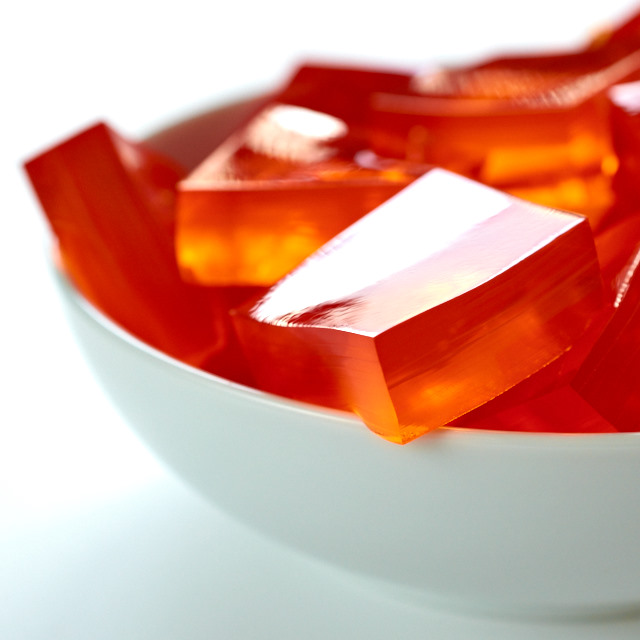 Knox Blox

4 boxes of Jello (3 oz. boxes)
3 envelopes of Knox Unflavored Gelatin
4 cups of water

Bring the water to a boil.

In a large bowl, stir together the jello and the unflavored gelatin. Add the boiling water and continue to stir until all of the gelatin powder is completely dissolved.

Pour the jello mixture into a 9 x 13 pan. Let the mixture cool a bit on the counter and then cover it and put it into the refrigerator to firm up. It should be firm enough to cut in about 4 hours.

Cut into cubes and serve.

Yield: 1 tray

Two years ago: Sparkling Cranberries
Three years ago: Pressure Cooker Chicken Piccata
Four years ago: Pomegranate Berry Smoothie
Five years ago: Smoked Tuna Dip
Six years ago: Curried Rice and Quinoa Salad
Seven years ago: Maple-Braised Pork Chops

Print This Recipe