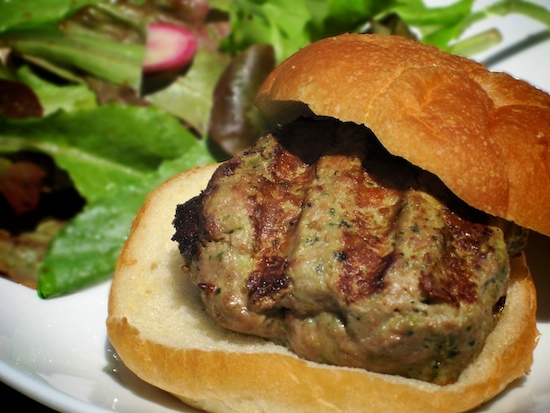 I joined a CSA and picked up my first batch of produce today. I'm so excited! What's CSA you ask? A CSA is Community Supported Agriculture. Basically a bunch of people get together and commit to purchasing whatever a farm produces during a season. I was lucky enough to be able to join the Shelter Island CSA. My name was drawn in a lottery. I only took a half share this year as I wasn't sure if Charles and I would be able to consume a full share, and I knew that the boys wouldn't be eating many of the vegetables.   I actually bought a half share of vegetables, a share of eggs, a share of bread and a share of flowers. I'm sitting here now looking at a pretty bunch of flowers sitting on the center of the table.  Everything that I picked up today was grown right here on Shelter Island,
I'm happy to report that we ate almost everything that I picked up this morning.   I made a quiche out of the eggs. (We'll have it for breakfast tomorrow morning.  If it's good, I'll try to take a picture of it before it disappears.)   We had a big, beautiful salad at lunch.   You can see it in the picture above.   It was made from fresh baby greens and a head of beautiful lettuce with some fresh radishes on top.   I also made some pesto out of the arugula, spring garlic and mustard greens.   I can't wait for my next pick-up.
I had some pesto to use, so I decided to mix it into the ground turkey that I had.  I find that plain turkey burgers can tend to get dry. The addition of pesto and an egg made delicious and moist turkey burgers.  I'll definitely make these again.   In addition to the pesto burger recipe, I'm posting the dressing that I served on the salad.  It's quick and easy, and it's one of my favorites.
Pesto Turkey Burgers

1 pound ground turkey (not all white meat)
1/2 cup pesto
1 egg
salt and pepper to taste

Mix all of the ingredients together until evenly blended.  Make four patties.  The mixture will seem very wet/moist. 

Either grill or pan fry for approximately 5 minutes on each side until the burger is no loner pink in the middle.

Yield:  4 burgers

Basic Vinaigrette

3 tablespoons extra virgin olive oil
1 tablespoon balsamic vinegar
1/4 teaspoon dijon mustard
1/2 teaspoon sugar (or to taste)
salt and pepper to taste

Mix all ingredients together until thoroughly blended.  Pour onto salad and serve.