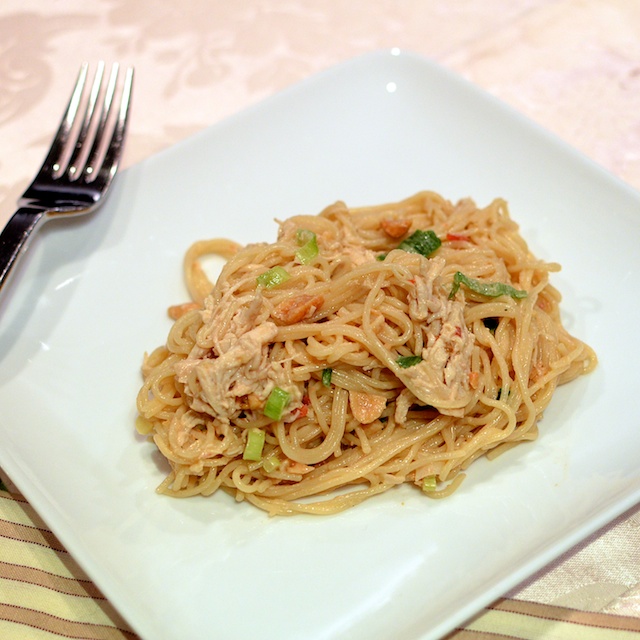 I know that I haven't posted in a while. My life has taken on a new focus – homework – now that the triplets are in middle school.  I make sure the boys successfully complete the mounds of homework that they are assigned. I am also the official question-answerer. Their math homework is definitely keeping me on my toes and I find that I'm relearning Life Science, which I had totally forgotten.  I now know more than I want to about the functions of each of the organelles in plant and animal cells.  I'm also relearning Egyptian, Greek and Roman history.
Anyway, with all of the homework, and trying to keep the boys focused on homework rather than fooling around, I haven't had much of a chance to stage the meals that I'm making for photography. We typically have a fairly quick family dinner so the boys can get back to their punishing homework, which means that I'm on duty again. The boys are engaged in homework often until 10pm and sometimes later.
I'm going to do my best to get back to posting again. I'm still cooking lots of new things, and we (at least my husband and I) love some of the recipes, so I have to make a point to take the time to have the food photographed.
There's one great tip that I learned when making this recipe. I learned a new way to shred chicken. In the past I always shredded chicken using a fork. This time I followed a cooking tip that involved putting the whole (cooked) chicken breasts in the bowl of a stand mixer and turning it on. It worked like a charm! I poached my chicken breasts and when I took them out of the hot water, I put them directly into the bowl of the stand mixer. I turned it on and in seconds I had nicely shredded chicken. This is now going to be my go-to method for shredding chicken for recipes.
This recipe called for Chinese egg noodles. I didn't have any so I used regular pasta. I'm sure that's not the perfect substitution, but I thought the resulting dish was delicious.
Easy Cold Sesame Noodles with Shredded Chicken
Recipe from Serious Eats

1 pound boneless skinless chicken breast (about 2 breast halves)
Kosher salt and freshly ground black pepper
10 ounces fresh Chinese egg noodles (or regular pasta if you can't find Chinese egg noodles)
1/4 cup tahini or peanut butter
1/4 cup rice wine vinegar
2 1/2 tablespoons low-sodium soy sauce
1 teaspoon sugar
1 teaspoon freshly grated ginger
1 tablespoon sesame oil
1 tablespoon chili-garlic sauce
1 teaspoon fish sauce
2 cups shredded cabbage (about ¼ head)
4 scallions, light green and white parts thinly sliced
1/2 cup roasted, unsalted peanuts

Place chicken in a medium pot and cover with cold water by three inches. Season with salt and pepper. Bring to a boil over high heat, remove from heat, and let rest until chicken is cooked through, about 15 minutes. Transfer chicken to a plate and set aside. Reserve poaching liquid in pan.

Meanwhile, prepare the dressing in a large serving bowl by whisking together the tahini (or peanut butter), vinegar, soy sauce, sugar, ginger, sesame oil, chilil-garlic sauce, and fish sauce until combined.

Add one cup of water to the poaching liquid and bring to a boil over high heat. Add the noodles and cook according to the package directions. As the water boils and the noodles cook, shred the chicken.

When the noodles are done, drain and rinse well under cold water, repeating as needed. Add the noodles and the chicken to the dressing along with the cabbage and toss thoroughly to coat evenly. Finish with the scallions and peanuts and serve.

Yield: 4 servings

One year ago: Cookies and Cream Cupcakes
Two years ago: Easy Black Beans and Rice
Three years ago: Avocado Fries
Four years ago: Chocolate Pancakes
Five years ago: Baked Shrimp Scampi
Six years ago: Chicken Piccata

Print This Recipe