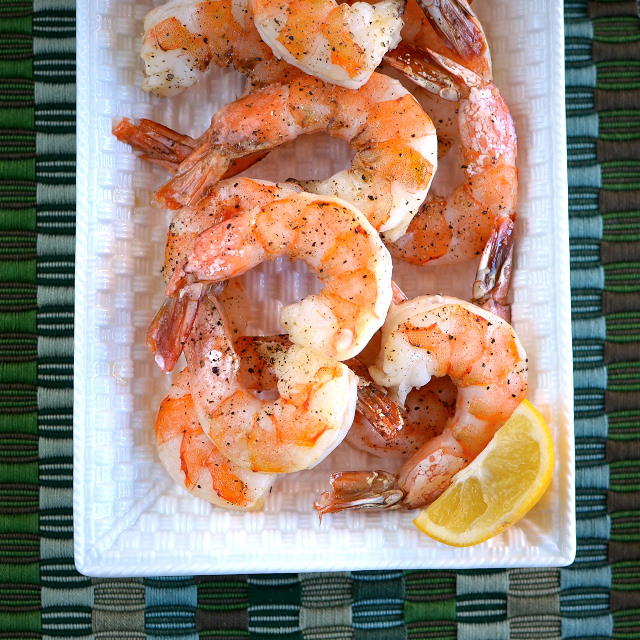 Shrimp cocktail is a favorite hors d'oeuvre of mine. I serve it every Christmas Eve and sometimes at dinner parties. I used to boil the shrimp until I read about an easier way to prepare it. I now roast my shrimp, and I'm never going back to boiling. Roasting the shrimp with a little olive oil, salt and pepper is the way to go. You can also spice them up with your favorite flavors – some red pepper flakes, Old Bay seasoning, a sprinkle of cayenne, etc.
One tip – really watch the shrimp as they cook so you don't overcook them. Overcooked shrimp can get tough and rubbery.
These shrimp can be served either warm or cold. Both are delicious. Serving them warm is a nice change from traditional chilled shrimp cocktail.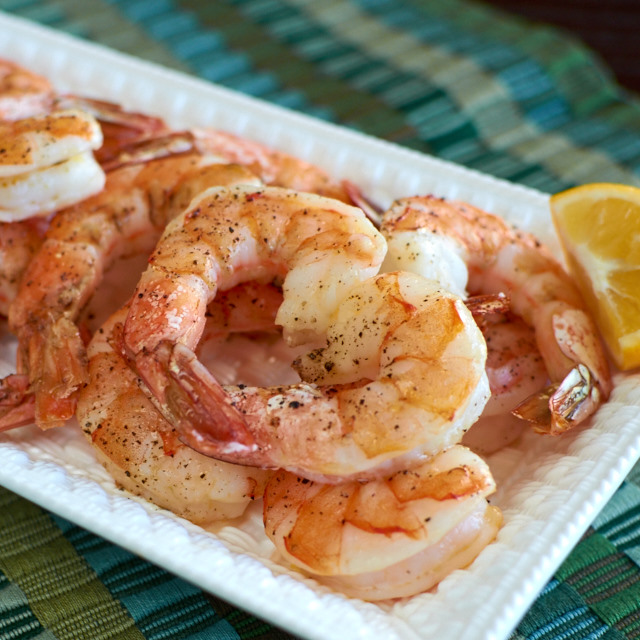 Roasted Shrimp Cocktail
Recipe from Ina Garten via Food Network

2 pounds of shrimp (12 – 15 count)
1 Tablespoon olive oil
Salt and Pepper

Preheat the oven to Preheat the oven to 400 degrees F.

Peel and devein the shrimp, leaving the tails on. Place them on a sheet pan with the olive oil, salt, and pepper and spread them in a single layer. Do not have the shrimp overlap. Roast for 8 to 10 minutes, just until the shrimp are pink and firm and cooked through. You do not want to see any gray on the shrimp. When cooked, remove from oven and set aside to cool.

Serve warm or cold with lemon and cocktail sauce (or your favorite dipping sauce.)

Yield: 24 – 30 shrimp

One year ago: Sour Cream Corn Bread
Two years ago: Easy Cold Sesame Noodles with Shredded Chicken
Three years ago: Cookies and Cream Cupcakes
Four years ago: Easy Black Beans and Rice
Five years ago: Avocado Fries
Six years ago: Chocolate Pancakes
Seven years ago: Baked Shrimp Scampi
Eight years ago: Chicken Piccata

Print This Recipe